Meet Our Team at Belle Reve Senior Living
Meredith Daniels
Executive Director
Meredith received her Bachelor of Arts in psychology from Rowan University and her Master of Health Administration from Centenary University. Meredith is passionate about working with seniors and has worked with this population for over 9 years. She enjoys assisting residents and their families to make a smooth transition to Belle Reve and continuing to serve them during their stay. She resides in her hometown of Branchville, New Jersey. Meredith is a proud Boston Red Sox fan and enjoys reading and traveling.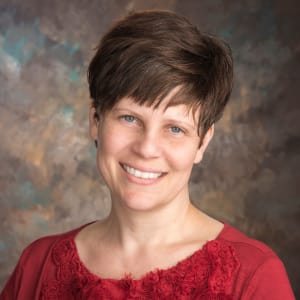 Jennifer Faines
Resident Care Director
My name if Jennifer Faines but I prefer Jenn. I have worked in health care since 2009. I have a BA in Communications, my Activity Director Certification (ADC), as well as my Certified Home Health Aide License (CHHA) in NJ and my Personal Care Home Administrators Certificate (PCHA) for PA. I have also trained and held a certified coaching certificate for Dementia Care through Teepa Snow. I started out my career as an Activity Assistant and moved up to the Director of Recreation. I worked in several Skilled nursing homes until I came to Belle Reve in 2015. Along the way I learned a lot about healthcare administration, caring for people living with dementia, working alongside families for positive resident outcomes and in general what I wanted to see happening in personal care. I worked for almost 4 years as the Recreation Director and developed some great friendships and relationships with residents, families and staff. In late 2018 I left Belle Reve to pursue a career change, but when I was asked to come back as the Resident Care Director I jumped at the chance to work in a place that I consider "home".
Julie LiGreci
Business Office Manager & Recreation Director
Julie has worked in the health care management field for over 25 years. Her vast experience and knowledge with services related to health care operations, business office and human resources are a benefit for Belle Reve residents, families and staff. She grew up in Minnesota so loves anything to do with the outdoors. Life with her husband, kids, grandkids and being an officer in her local Elks Lodge keeps her busy.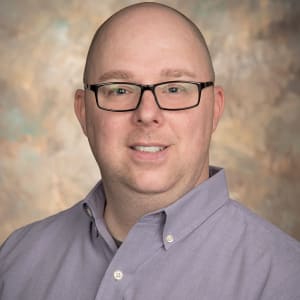 Chris Davis
Director of Rehabilitation
Chris is the rehabilitation director at Belle Reve. The members of the therapy team are employees of Prime Rehabilitation Services Inc. and have had the great pleasure of providing therapy services at Belle Reve Senior Living for well over a decade. Before becoming a therapist, Chris spent eight years on active duty in the United States Coast Guard. He then transitioned to the USCG Reserve component in 2007. He will retire in 2020 from USCG Station Sandy Hook in New Jersey as a Senior Enlisted Reserve Advisor. After relisting into the Reserves, Chris graduated with honors from the Occupational Therapy Assistant program at SUNY Orange in 2009. Shortly after graduation, he achieved National Board Certification as an occupational therapy assistant. Chris started his career working as a staff clinician in the geriatric community at Belle Reve Senior Living. We are fortunate to have been blessed to have him on our team over the last 10 years.
Bill Meurer
Director of Dining Services
Bill found his love for cooking in the U.S. Navy. After leaving the Navy, Bill attended the Culinary Institute of America in Hyde Park, New York. Bill started working in health care in 1987. He has been the director of Dining Services at Belle Reve since 2006. Bill is married with three children and has two grandchildren.
Eluisa Callanan
Marketing Director
Eluisa has worked in sales and marketing for her entire career. She got her first "taste" for working with people at her parents' bakery. Eluisa lives in Dingman's Ferry with her husband of 16 years and her two children. She enjoys spending time with her kids and being a cheer mom!
Simone Thomas
Memory Care Director
Simone found her passion for helping others many years before beginning her time in the healthcare setting. After a successful 20-year career in the NYC Department of Corrections, Simone began nursing school and is currently working to become a registered nurse. Simone has transcending compassion and a calling as a caregiver for seniors, but especially for folks with dementia. She has been a Milford resident for twelve years. Simone is very active in her church. She loves to sing at her church, has her biblical studies certificate, and likes to spend her free time volunteering in the local community.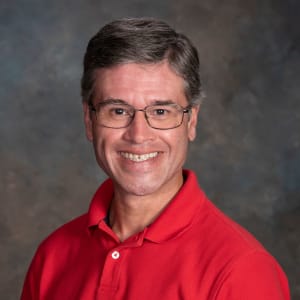 Pete Grohmann
Maintenance Director
Pete grew up in Sussex County, New Jersey and spent four years in the United States Marine Corps after graduating high school. Pete has many skills and and has grown these skills throughout the course of his life. When not at work, Pete enjoys woodworking, working on his home, cooking, hiking and generally enjoying time outside with his two kids, Evan and Delilah.