Meet Our Team at Belle Reve Senior Living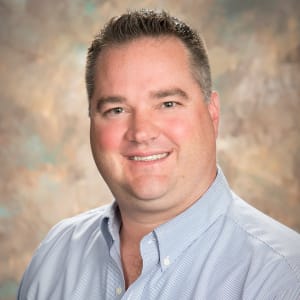 Travis Martin
Executive Director
Welcome to Belle Reve Senior Living. I am honored to be the executive director in this wonderful community. My compassionate staff and I feel that it is a privilege to provide personalized, quality care and services to you and your loved ones in the great town of Milford. I have been a part of management in health care for the past 16 years. I graduated from Penn State University with a degree in Nutrition. I then became the food service director in a skilled nursing community following graduation and moved on to become a Licensed Nursing Home Administrator in 2009. It is a pleasure to be part of such a strong, motivated team that genuinely cares about their residents.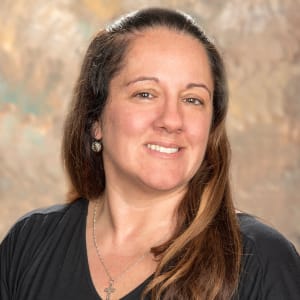 Michelle Setta, RN
Director of Nursing
Michelle received her Bachelor of Science in Nursing from Pennsylvania State University. Her certifications include being certified as a Pennsylvania State Department of Education nurse aide instructor, certified in long-term care, and holding a Lean Six Sigma Yellow Belt. Michelle has three children and lives in Lackawanna County. She enjoys CrossFit, bike riding, hiking, gardening and cooking.
Darlene Price
Resident Care Director/Personal Care Administrator
Darlene is an accomplished, self-motivated leader with over 25 years of experience in health care. Throughout her career, she has been at the forefront of operations leadership. Darlene balances herself between immediate and long-term objectives with successful results. She will tell you what makes her successful is support from her husband John who is very familiar with her dedication, hard work and the quality of care she offers to her residents.
Nancy Gartland
Director of Social Services
Nancy received her Bachelor's in Social Science and a Minor in Anthropology from Ramapo College in 2011. Nancy has worked with the aging population for over five years in various communities in New Jersey and Pennsylvania. She is currently in the last year of the Master of Social Work program at Rutgers University. Nancy is also completing her internship with a local hospice organization. She enjoys spending her time with her partner of eight years, Dennis, and their two cats. She also enjoys making wreaths for various holidays.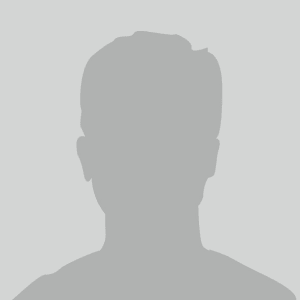 Julie LiGreci
Business Office Manager
Julie has worked in the health care management field for over 25 years. Her vast experience and knowledge with services related to health care operations, business office and human resources are a benefit for Belle Reve residents, families and staff. She grew up in Minnesota so loves anything to do with the outdoors. Life with her husband, kids, grandkids and being an officer in her local Elks Lodge keeps her busy.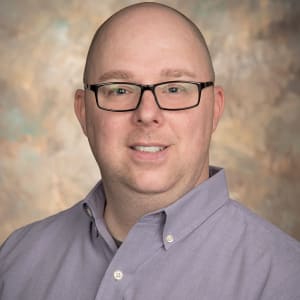 Chris Davis
Director of Rehabilitation
Chris is the rehabilitation director at Belle Reve. The members of the therapy team are employees of Prime Rehabilitation Services Inc. and have had the great pleasure of providing therapy services at Belle Reve Senior Living for well over a decade. Before becoming a therapist, Chris spent eight years on active duty in the United States Coast Guard. He then transitioned to the USCG Reserve component in 2007. He will retire in 2020 from USCG Station Sandy Hook in New Jersey as a Senior Enlisted Reserve Advisor. After relisting into the Reserves, Chris graduated with honors from the Occupational Therapy Assistant program at SUNY Orange in 2009. Shortly after graduation, he achieved National Board Certification as an occupational therapy assistant. Chris started his career working as a staff clinician in the geriatric community at Belle Reve Senior Living. We are fortunate to have been blessed to have him on our team over the last 10 years.
Bill Meurer
Director of Dining Services
Bill found his love for cooking in the U.S. Navy. After leaving the Navy, Bill attended the Culinary Institute of America in Hyde Park, New York. Bill started working in health care in 1987. He has been the director of Dining Services at Belle Reve since 2006. Bill is married with three children and has two grandchildren.